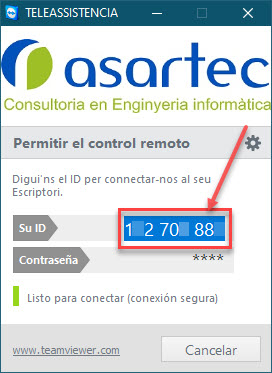 What is my ID?
Once you have mad the download, this window will be opened.
Your ID is the number in the red square.
When you can find us?
Reamember that we can attend you from 9:00 a.m. to 2:00 p.m. and 3:00 p.m. to 6:00 p.m., Monday to Friday.